Environmental Evaluation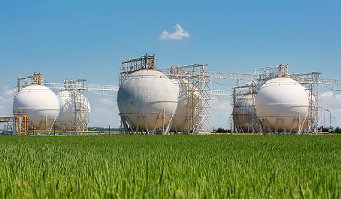 In the area of environmental consultancy, TMC has carried out numerous
environmental evaluations
in a number of industrial sectors, and, in particular, the petrochemical and the chemical industries. These
environmental evaluations
focussed particularly on industrial plants and sites and included a large variety of old and new industrial operations, whether they were in the planning stage or in the plant upgrade and extension stages. Often, these environmental evaluation studies included the financial and business feasibility evaluations of these industrial operations, on the basis of and in conjunction with their environmental evaluation.
More specifically, TMC has provided clients with appropriate
strategic environmental business plans
, which are particularly important in the case of new plants or renewals/extensions of old plants, and ought to be carried out virtually in parallel with the strategic process/plant construction plans, in order to avoid major liability areas to emerge later on during the course of the project. The idea is to perform a
'virtual EIA'
while the process staff are still busy finalising their main process/plant construction plans, which will then often lead to 'green light areas' requiring no further action and 'red light areas' requiring attention in terms of possible mitigation. This way, clients can include major equipment and plant costs into their process/plant construction plans, early in the game, a decision which normally leads to enormous savings by clients in the long run.
Environmental evaluation packages offered by TMC include scoping studies,
environmental compliance studies
, as well as reviews of environmental work commissioned previously by clients, such as peer reviews of environmental studies and reports of a variety of kinds.
Environmental Due Diligence
Environmental Impact Assessment
Environmental Evaluation
Waste Management Solutions
Technology Transfer
Environmental Training Modules
Strategic Business Consultancy
Send us an Enquiry >>>