Environmental Impact Assessment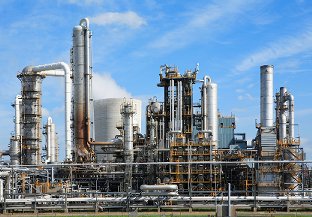 In the area of environmental consultancy, TMC has carried out numerous environmental impact assessments in the
petrochemical industry
, becoming principal consultants to the Rose Foundation. The environmental assessment scoring system used by TMC in the petrochemical industry was both innovative and effective, and was regarded for over four years as a standard measurement tool in the used oil reprocessing sector of that industry.
The above mentioned system incorporated the findings of a variety of different studies and the use of the
ISO 14001 Environmental Management System
in its unique environmental scoring system.
Furthermore, over the years, TMC was instrumental in the main authoring and reviewing of a Draft Scoping Report for the establishment of a hazardous waste treatment facility in South Africa, which included a preliminary
environmental impact assessment study (EIA)
. A unique scoring system (the TMC Environmental Scoring or TES system) was developed and used for the first time by TMC to cater for the official environmental impact assessment system of the Department of Environmental Affairs and Tourism (DEAT). Over the years, the TES scoring system has been found to be particularly useful for sensitive projects, in which there is particular resistance within the EIA process from the public in general, and the communities around the site in particular, to the possible future implementation of the project. The TES scoring system is, thus, considered to be a particularly objective and robust system for quantifying environmental impacts within the EIA process and allows for the calculation of individual environmental scores for the various relevant environmental impacts and an overall environmental score for the entire site. Thus, the TES scoring system also allows for comparative environmental scores being obtained for a number of sites being assessed environmentally at the same time.
Property development and applications for rezoning of residential properties have also become quite popular in the market and this has resulted in a need for basic environmental impact assessment studies to be carried out and reports to be issued in this important environmental arena. These basic environmental impact assessment studies normally include critical phases, such as public participation and impact assessment, within the ambit of these studies.
Environmental Due Diligence
Environmental Impact Assessment
Environmental Evaluation
Waste Management Solutions
Technology Transfer
Environmental Training Modules
Strategic Business Consultancy
Send us an Enquiry >>>