Strategic Business Consultancy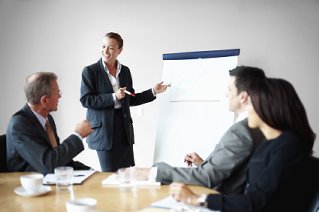 TMC ENVIRONMENTAL
also provides a unique range of specialist services i.e.
business strategy consultancy
services to international companies, local private sector companies and public sector organisations, regarding the overall environmental field.
TMC ENVIRONMENTAL
has extensive experience in putting together appropriate teams of local and international experts and specialists, customised for the particular projects. We support short, medium and long term contract projects, some of which may involve environmental, business and strategic aspects, as described below.
(1) STRATEGIC ADVISORY CONSULTANCY SERVICES WITHIN THE INDUSTRIAL/MANUFACTURING SECTOR
TMC ENVIRONMENTAL has extensive project management and business strategy consultancy experience in the following business areas:
Corporate Strategy
Environmental
Energy
Renewable Resources
Technology
Industrial process and plant
Mining
Chemical
Petrochemical
Manufacturing
Engineering
Water
Waste Management
(2) PROFESSIONAL PROJECT MANAGEMENT SERVICES
Our Managing Director, Dr Tiby Mozes, has led many multi-disciplinary teams in the business areas listed above. Extensive experience in this area allows
TMC ENVIRONMENTAL
to offer project management services, on a professional basis, particularly in the environmental and the broader industrial technological, process and plant arenas.
(3) TECHNICAL PROJECT DOCUMENTATION AND INDEPENDENT PEER REVIEW
TMC ENVIRONMENTAL
provides independent, critical, autonomous and unbiased reviews of project documentation and tender proposal submissions for local municipalities, regional councils and national government departments.
TMC ENVIRONMENTAL
also provides risk assessments of tender proposals in terms of their pricing policies and methodologies, proposed by independent contract tendering companies, technical reviews of projects completed by contractors and assessments of quality and contractual deliverables.
TMC ENVIRONMENTAL
offer a technical project documentation review service, covering the business areas listed above.
TMC ENVIRONMENTAL
has stringent confidentiality, secrecy and non-disclosure protocols and agreements in place and operates as a totally independent entity, when so required. We believe in absolute quality, value our clients being provided with the necessary comfort and security regarding all business related matters and we stand by our credibility, honesty and integrity.
Environmental Due Diligence
Environmental Impact Assessment
Environmental Evaluation
Waste Management Solutions
Technology Transfer
Environmental Training Modules
Strategic Business Consultancy
Send us an Enquiry >>>